Light in the "Passagenviertel", Hamburg
The "Alte Post" is a building completed in 1847. It was built in Hamburg's centre according to the designs of the architect Alexis de Chateauneuf. Characteristic is the approx. 40 meter high clock tower, on the top of which an optical telegraph once formed the end point for a communications link to the estuary of the river Elbe. As part of a renovation, we revised the lighting installations of the clock tower so that the characteristic landmark can also be recognised in future.
Right in the neighborhood is "Uzwei", the editorial store in the "Kaisergalerie". The idea of a fashion magazine was in the foreground of the design concept. Our lighting concept sets the right accents in an energy-efficient and contemporary way. At the same time, it creates an atmosphere that inspires and invites you to linger.
Alte Post (2021), Uzwei Editorial Store (2018)
Lighting design: made by light | lichtplanung
Engineers, Architects: Bau-Institut Hamburg Harburg; Gerhard T. Hertig
Custom-made luminaires "Alte Post": EOS – Helmut Loos
Photos: Christof Fielstette[:de]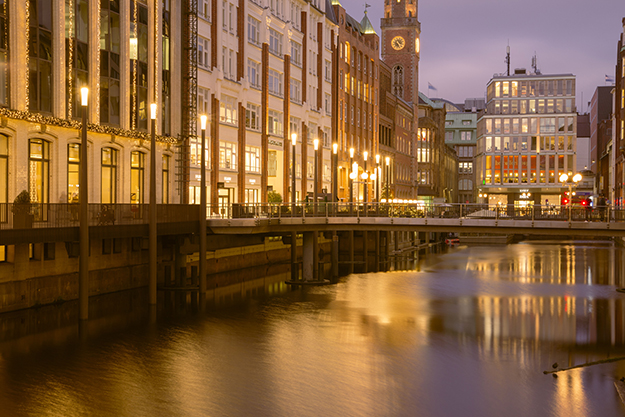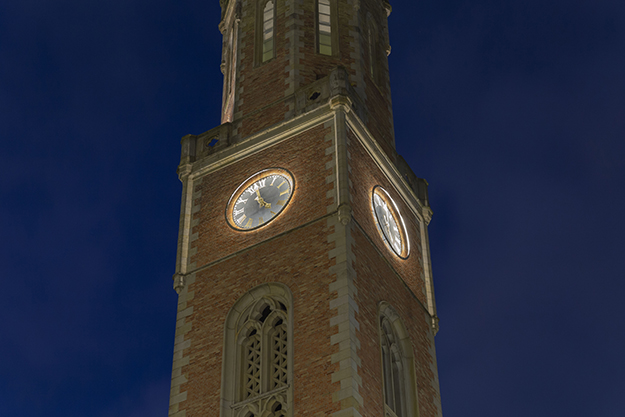 Licht im Passagenviertel, Hamburg
Die "Alte Post" ist ein 1847 vollendetes Gebäude, welches nach den Entwürfen des Architekten Alexis de Chateauneuf im Hamburger Passagenviertel errichtet wurde. Charakteristisch ist der ca. 40 Meter der hohe Uhrturm, auf dessen Spitze ein optischer Telegraf einst den Endpunkt für eine Nachrichtenverbindung bis zur Elbmündung bildete; wir überarbeiteten im Zuge einer Sanierung die Beleuchtungsanlage des Uhrturm, damit die charakteristische Landmarke auch in Zukunft ablesbar ist.
Gleich in der Nachbarschaft befindet sich "Uzwei", der "Editorial Store" in der Kaisergalerie. Das Erscheinungsbild eines Fashion Magazins stand hier bei der Gestaltungsidee im Vordergrund. Unser Lichtkonzept setzt energieeffizient und zeitgemäß die richtigen Akzente. Gleichzeitig schafft es eine Atmosphäre, die inspiriert und zum Verweilen einlädt.
Alte Post (2021), Uzwei Editorial Store (2018)
Lichtplanung: made by light | lichtplanung
Ingenieure, Architekten: Bau-Institut Hamburg Harburg; Gerhard T. Hertig
Projektleuchten Alte Post: EOS – Helmut Loos
Fotos: Christof Fielstette[:es]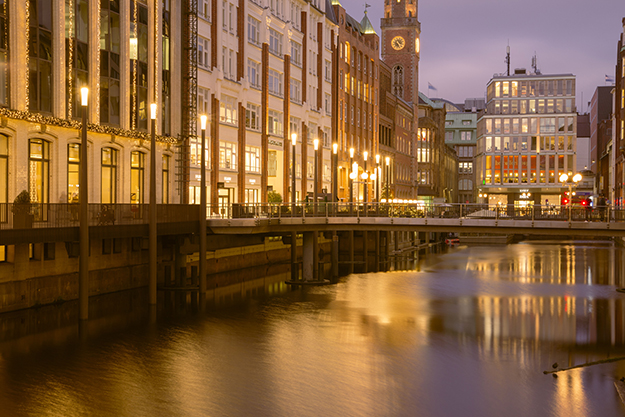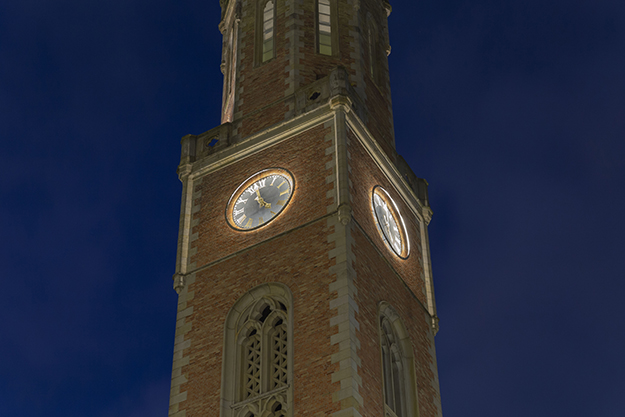 Luz en el "Passagenviertel", Hamburgo
El "Alte Post" es un edificio terminado en 1847 que fue construido en el centro de Hamburgo según los diseños del arquitecto Alexis de Chateauneuf. La Torre del Reloj es característica por su altura de 40 metros aproximadamente, en cuya parte superior, un telégrafo óptico que fue el punto final de un enlace de comunicaciones con la desembocadura del río Elba. Como parte de una renovación, revisamos las instalaciones de iluminación de la torre del reloj para que este hito representativo también se pueda reconocer en el futuro.
Justo en el barrio está "Uzwei", la tienda editorial de la "Kaisergalerie". La idea de una revista de moda estaba en el primer plano del concepto de diseño. Nuestro concepto de iluminación establece los acentos correctos de una manera energéticamente eficiente y contemporánea. Al mismo tiempo, crea una atmósfera que inspira e invita a quedarse.
Alte Post (2021), Uzwei Editorial Store (2018)
Diseño de iluminación: made by light | lichtplanung
Ingenieros , Arquiatectos: Bau-Institut Hamburg Harburg; Gerhard T. Hertig
Luminarias a medida "Alte Post": EOS – Helmut Loos
Fotos: Christof Fielstette[:]